Technology is your in-house partner in comfort, leisure, security, simplicity and so much more.
A home automation system can be thought of as your own personal concierge. Imagine easy and highly customized control of your house lighting, climate, motorized shades & drapery, surveillance cameras, home theater, iPod, security system, and your pool/spa with your new home automation system. Intuitive touchscreen icons allow total control of your home with no instruction manual needed!
Also known as systems integration, the concept was created to consolidate home systems allowing greater efficiency from a cost and time-savings advantage. Now, combined with advanced touchscreen and smart phone technology the idea is revolutionizing homes and will be the new standard in home management.
click to enlarge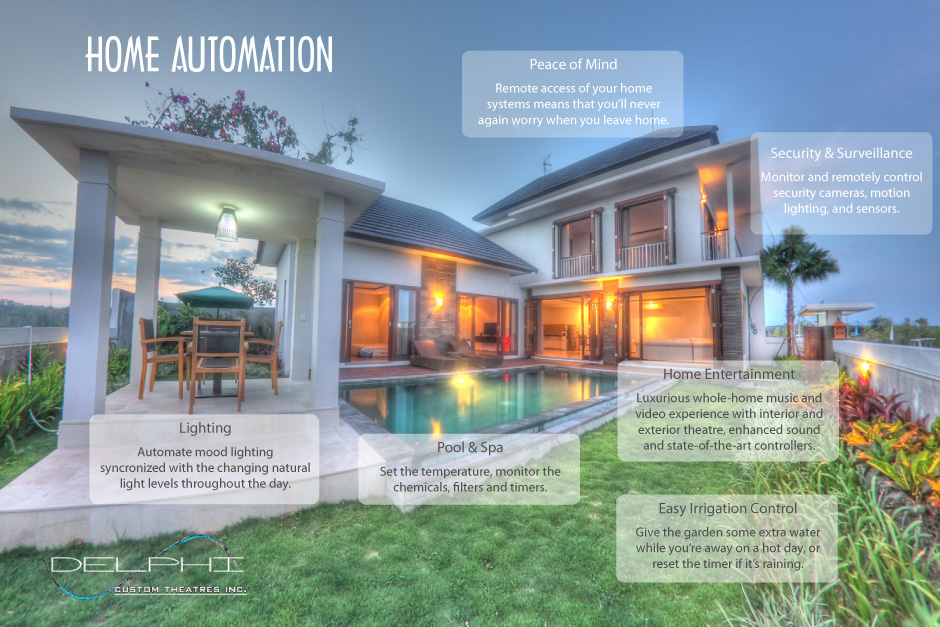 Delphi Custom Theatres is proud to represent the leading companies in the home automation controls industry providing only the highest quality, stable and advanced technologies on the market. With Delphi you're assured that your systems integration will be designed, engineered and installed properly from start to finish.